Looking for a specific item or brand and don't see it below?
Our team of experts can help.
Japanese Foodstuffs & Condiments
Discover Authentic Japanese Flavors
At H&K, we bring the true essence of Japan right to your table. Indulge in the rich tapestry of Japanese cuisine with our exquisite selection of foodstuffs and condiments. Our collection includes sushi essentials from Sukiyabashi Jiro, the world-famous 3-star Michelin restaurant featured in Jiro Dreams of Sushi, and some of the finest soy sauces, condiments, dressings, and more. Whether you're a professional chef or a home cook, these time-honored ingredients will help you unlock the bold, umami-packed flavors that define Japanese dishes.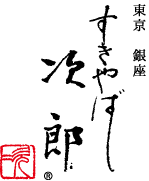 The Finest Ingredients From Sushi Master Jiro Ono
Experience the epitome of sushi perfection with products from Sukiyabashi Jiro, the world famous Michelin 3-star restaurant featured in Jiro Dreams of Sushi. With decades of tradition, mastery and refinement in every bite, this amazing selection of rice vinegar, sushi rice and roasted seaweed helps you create sushi with the same precision and passion that defines Jiro's legendary restaurant.

The Taste of Traditional Japanese Cuisine
Founded in 1921 in Fukuoka, Japan, Marue Shoyu has become a revered name in the world of Japanese food culture, offering a delectable range of soy sauce, miso paste, condiments, and dressings that encapsulate the heart and soul of Japan's culinary heritage. Try their popular Yuzu Kosho Dressing, made from a harmonious blend of Japanese citrus and spicy peppers, for an exhilarating, spicy kick.
Designed for Precision, Durability, and Elegance
H&K Trading is your gateway to authentic Japanese kitchenware. We specialize in sourcing and exporting high-quality kitchen tools, cookware and utensils directly from Japan, bringing the essence of Japanese culinary craftsmanship right to your doorstep. From knives and cutting boards to traditional tea sets and unique utensils, explore our partners' catalogues and discover the elegant design, versatility and reliability of Japanese cookware.
Chefs' wishes come true
Established in 1956, Parker Asahi manufactures chemical products, soundproofing materials and rubber products for various industries and home use. Well known for their CookinCut synthetic rubber cutting boards, Parker Asahi has gained a favorable reputation due to uncompromising quality control and high reliability.
Produced by Tanaka Toishi in Kyoto
Original Shin Nagura whetstones reproduce the sharpening feel of natural whetstone by blending synthetic and natural whetstone materials. Drawing from a tradition of Japanese artistry and meticulous attention to detail, this fine collection showcases the best of both modern design and time-tested favorites.
Making magical cooking moments
Whether cooking with family or in upscale dining, the TOMITA Safety Grater creates magical cooking moments.
Do you have little ones who are eager to assist in the kitchen? Blade-free and 100% safe, this grater enables your kids to handle small tasks like grating cheese, making them feel proud and excited to help out.
And with Tomita, your guests become part of the culinary journey. Perfectly designed for tabletop use, give your guests freshly grated wasabi, ginger, cheese and more - right at the table. Its' sleek design seamlessly blends in with any high-end restaurant décor and adds an interactive touch that diners love.
The beginning of your new kitchen life
Kanda Co., Ltd. was founded in 1965 as a general trading company for kitchen supplies. Since then, Kanda has become a tried and true brand known for high-quality and highly durable kitchenware. Approaching product development from a chef's standpoint, Kanda's products combine robustness with practicality, always keeping the end user in mind.
Full online catalogue is available here.
Professional Kitchenware since 1937
Located in Niigata Prefecture, Japan, Ebematsu is a wholesale and manufacturing company for kitchen tools mainly for professional use in restaurants, bistros, chains, taverns, hospitals and food manufacturing plants. Manufacturing over 80,000 unique items, Ebematsu has provided high-quality, made-in-Japan products and traditional Japanese cookware for over 80 years. 
Crafted with Precision, Inspired by Tradition
H&K Trading is your connection to the captivating beauty and exquisite craftsmanship of Japanese glassware. An elegant fusion of functionality and timeless elegance, each piece is carefully handcrafted by skilled artisans who have honed their technique over generations. From delicate sake cups and wine glasses, to stunning decorative pieces, we help you make every sip and every glance an enchanting experience.
Authentic Tokyo Glassware for over 120 years
Founded in Tokyo in 1899, Hirota Glass has established itself as one of the pioneers of Japanese Glassware. In recent years, Hirota Glass has created its own signature style through harmonization of European traditional glassmaking technique and Japanese artistry. While staying true to its classic designs and influence dating back to the 1930's period, Hirota Glass continues to push hand-crafted glass to its artistic limits.
Get in touch with the team